Podcast: Play in new window | Download | Embed
Subscribe: iTunes | Android | RSS
Welcome to Episode 009 of the #JPSPEAKS: Social Justice & Inclusion Podcast for Higher Education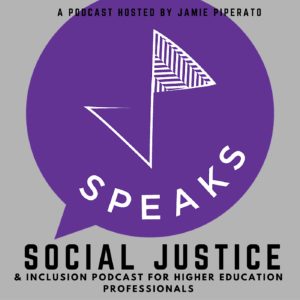 Professionals! This month, I had the honor of interviewing, Beth Berila! Below, you will find the show notes, a biography of Beth Berila, and Beth's call-to-action! Enjoy!
In this particular episode, you will learn:
What is mindfulness?
How can we incorporate mindfulness into the work we are doing as social justice educators?
What are some resources to utilize in this work?
Beth Berila's Biography & Contact Info: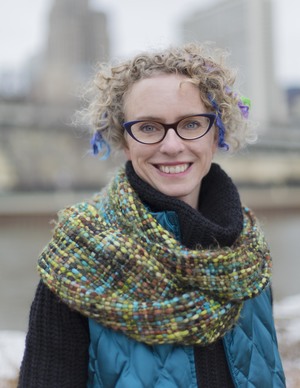 "Beth Berila, Ph.D., 500-hr RYT is the Director of the Women's Studies Program and Professor in the Ethnic and Women's Studies Department at St. Cloud State University in St. Cloud, Minnesota. She is also a 500-hr registered yoga teacher and an Ayurvedic Yoga Specialist who completed her 500-hour Yoga Teacher Training program at Devanadi School of Yoga and Wellness.  She is the author of the book Integrating Mindfulness into Anti-Oppression Pedagogy: Social Justice in Higher Education (Routledge). She served on the leadership team of the Yoga and Body Image Coalition for two years and is now a community partner. She works to make yoga accessible to every body by challenging the lack of diversity in the mainstream Western yoga culture. Her current projects merge yoga and meditation practices with feminism and mindful education to create a form of socially engaged embodied learning."
Show Notes:
Resources to Check Out:
Call-to-Action:
What is your reaction to the call-to-action? What conversations or thoughts have you had as a result of the call-to-action? In order to build community around these challenges, share your reactions and accomplishments on your social media accounts by using #JPSPEAKS!
*IF NEEDED, A PDF OF THE AUDIO TRANSCRIPT CAN BE CREATED FOR YOU BY EMAILING INFO@JAMIEPIPERATO.COM (PLEASE ALLOW 7-10 BUSINESS DAYS FOR THE CREATION OF THIS FILE)!