Podcast: Play in new window | Download | Embed
Subscribe: iTunes | Android | RSS
Welcome to Episode 006 of the #JPSPEAKS: Social Justice & Inclusion Podcast for Higher Education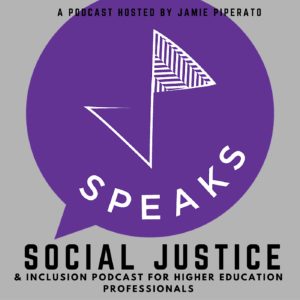 Professionals! Today, I had the honor of interviewing, Allen Kenneth Schaidle! Allen works for New York University Abu Dhabi in the United Arab Emirates. A more in-depth biography can be found below.
Below, you will find the show notes, a biography on Allen Kenneth Schaidle, and Allen's call-to-action! Enjoy!
In this particular episode, you will learn:
Important concepts to reflect on when discussing whiteness
About the on-going process of self-education and work
About inclusion vs. assimilation
Steps to hold yourself accountable as a white person
Allen Kenneth Schaidle's Biography:
Allen Kenneth Schaidle currently works for New York University Abu Dhabi in the United Arab Emirates. He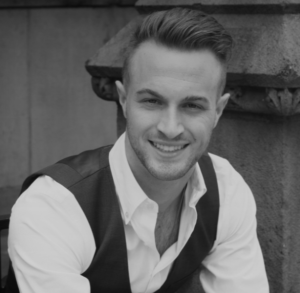 received a MSc in Higher Education from the University of Oxford and a M.A. from Columbia University's Graduate School of Education, Teachers College, in International Educational Development. Allen completed his undergraduate studies at the University of Kansas accumulating such prestigious titles as Hall Center Scholar, Global Scholar, and School of Education's Senior Leadership Award.
Throughout his career, Allen has concentrated on intercultural education, internationalization of higher education, access issues in education, and conflicts in educational settings with fieldwork across multiple countries. Over the years, Allen's research has received several grants, scholarships, and awards. He loves making research accessible to professionals in a wide range of career fields by frequently engaging internationally in professional speaking presentations. His writings have appeared in The Nation, Inside Higher Education, Diverse: Issues in Higher Education, and the New York Times.
In his free time, Allen publishes stories retelling his outdoor explorations and is a published poet. A native of Metamora, Illinois, Allen considers the creeks and forests of central Illinois his boyhood home.
Visit Allen's professional website by clicking here.
Show Notes:
Resources to Check Out:
Allen in the News:
Articles:
Call-to-Action:
"Find an avenue to have a conversation that challenges your own thoughts, views, and identities" -Allen
What is your reaction to the above call-to-action? What conversations or thoughts have you had as a result of the above call-to-action? In order to build community around these challenges, share your reactions and accomplishments on your social media accounts by using #JPSPEAKS!
*IF NEEDED, A PDF OF THE AUDIO TRANSCRIPT CAN BE CREATED FOR YOU BY EMAILING INFO@JAMIEPIPERATO.COM (PLEASE ALLOW 7-10 BUSINESS DAYS FOR THE CREATION OF THIS FILE)!